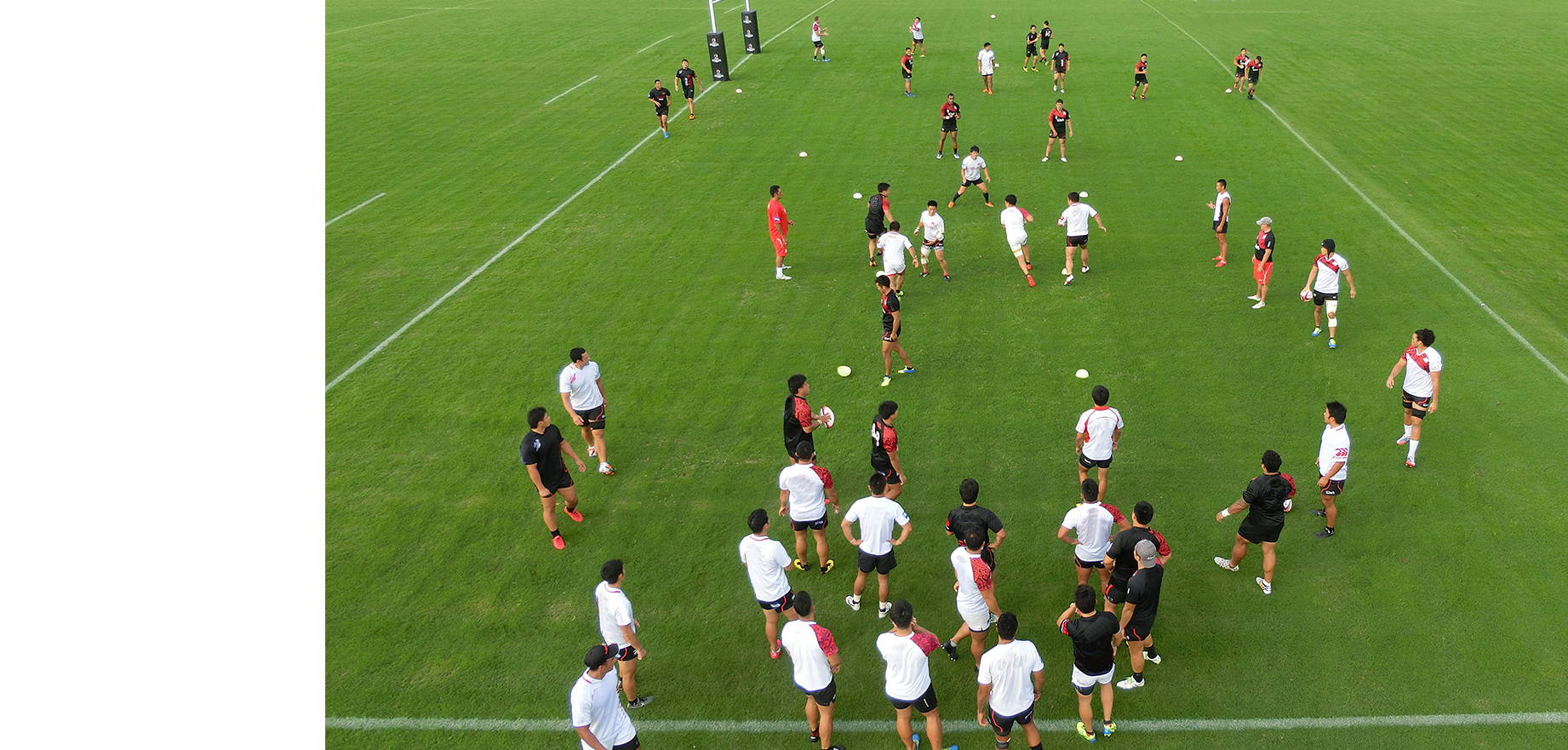 Bi Rod makes the performance and tactical analysis safer and easier

Performance analysis using data and video taken from high places is indispensable for sports strategy making but not all the fields have shooting stands.
As a result scaffolding or ladder need to be set up, but that may take time and accompany danger of falling.  
Without scaffolding/ladder/tower, Bi Rod offers you a perfect bird's-eye view for video filming and perforance analysis.  

No scaffolding or ladders are required. Safe and convenient shooting is available at any fields.

Especially at outdoor sports fields, aerial shooting environment is rarely available.
With Bi Rod, you can film the scene safely without scaffolding/stepladder.

Lightweight but strong.  
Stable shooting is ensured.

Bi Rod is made of 100% carbon and is light and has less deflection, which realizes stable shooting.
Ex. Bi Rod 7.5m, Carbon type : Weight 1.6kg (just the pole)
Easy to carry in hard carry case.  

Bi Rod itself is a telescopic pole and can be stored in a hard carrying case with shoulder belt.  

Bi Rod is used by various sports teams
Any questions? Please feel free to reach out to us!
Bi Rod × GoPro for sports analysis
You will see how the camera attached to Bi Rod captures the players. Go Pro is attached to an electric pan head with which you can change the camera angle.
Source : SPLYZA, INC.
You need a smartphone or tablet, camera equipment and Bi Rod.  
Smartphone or tablet which has Wi-Fi connection to your camera.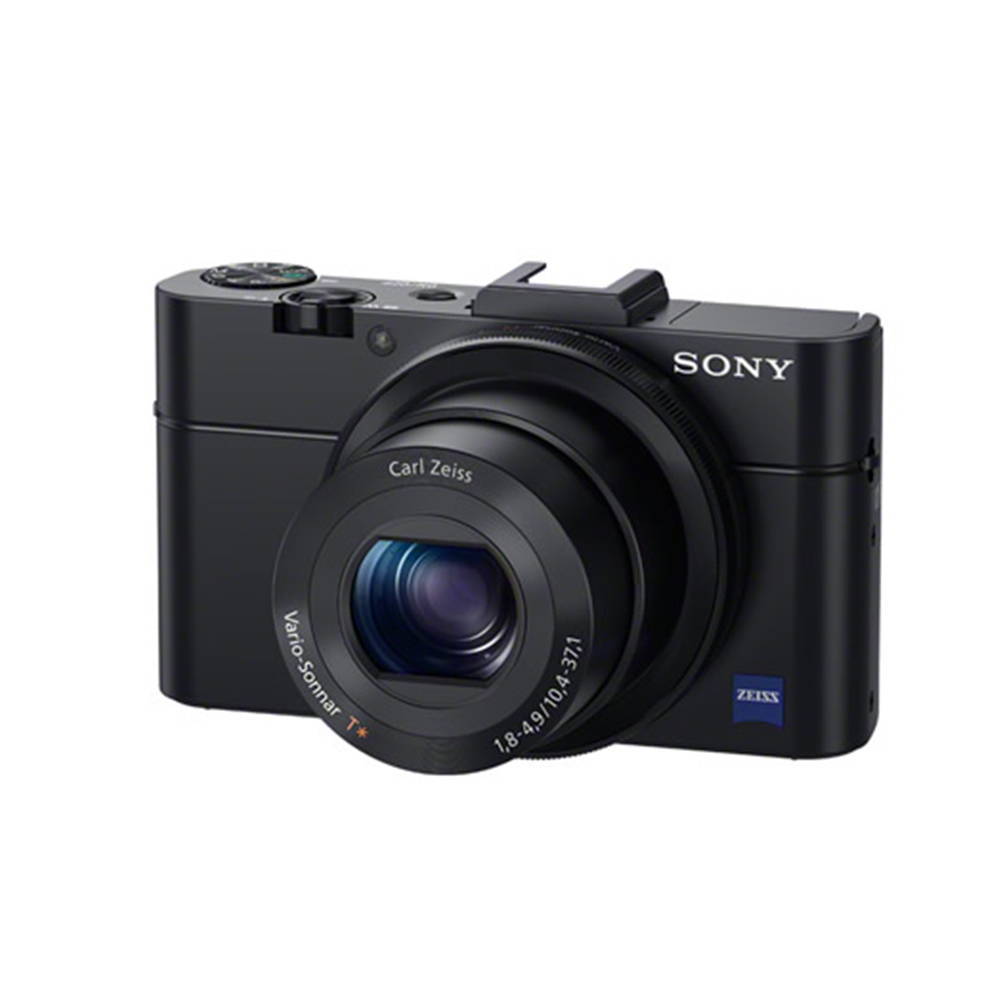 Camera with Wi-Fi function.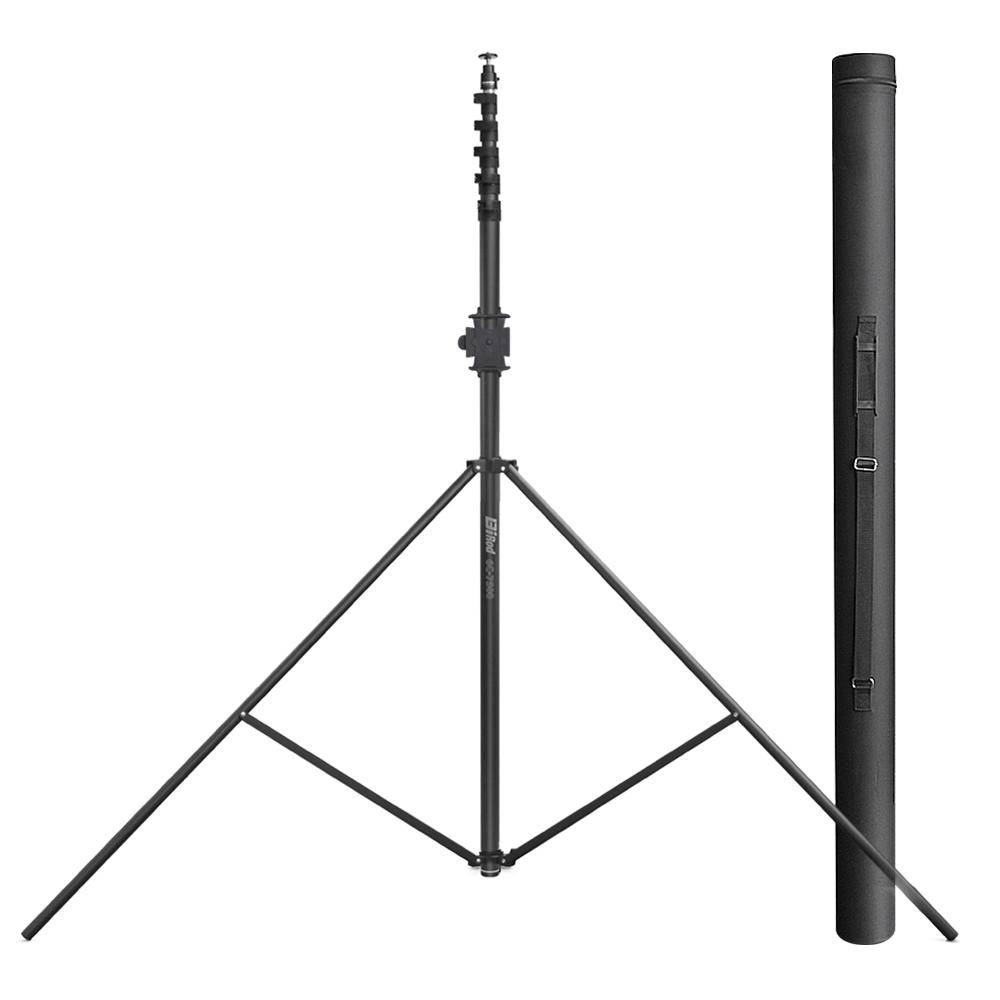 Bi Rod with suitable length for your purpose. Tripod makes your shooting easier.
Set your camera on Bi Rod and connect your smartphone and camera with Wi-Fi function.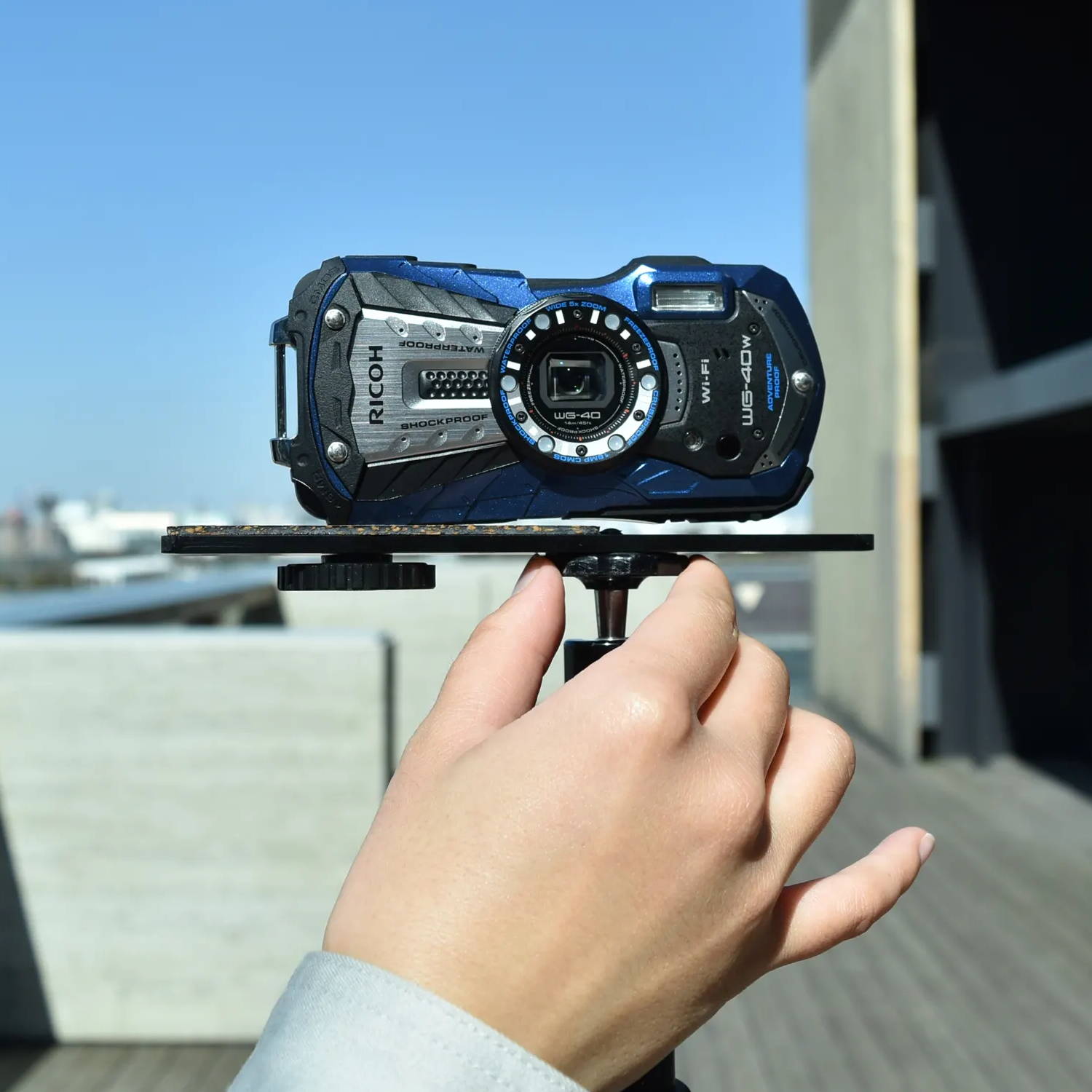 Installation of your camera:
If your camera has a tripod mount hole, use that hole for Bi Rod installation.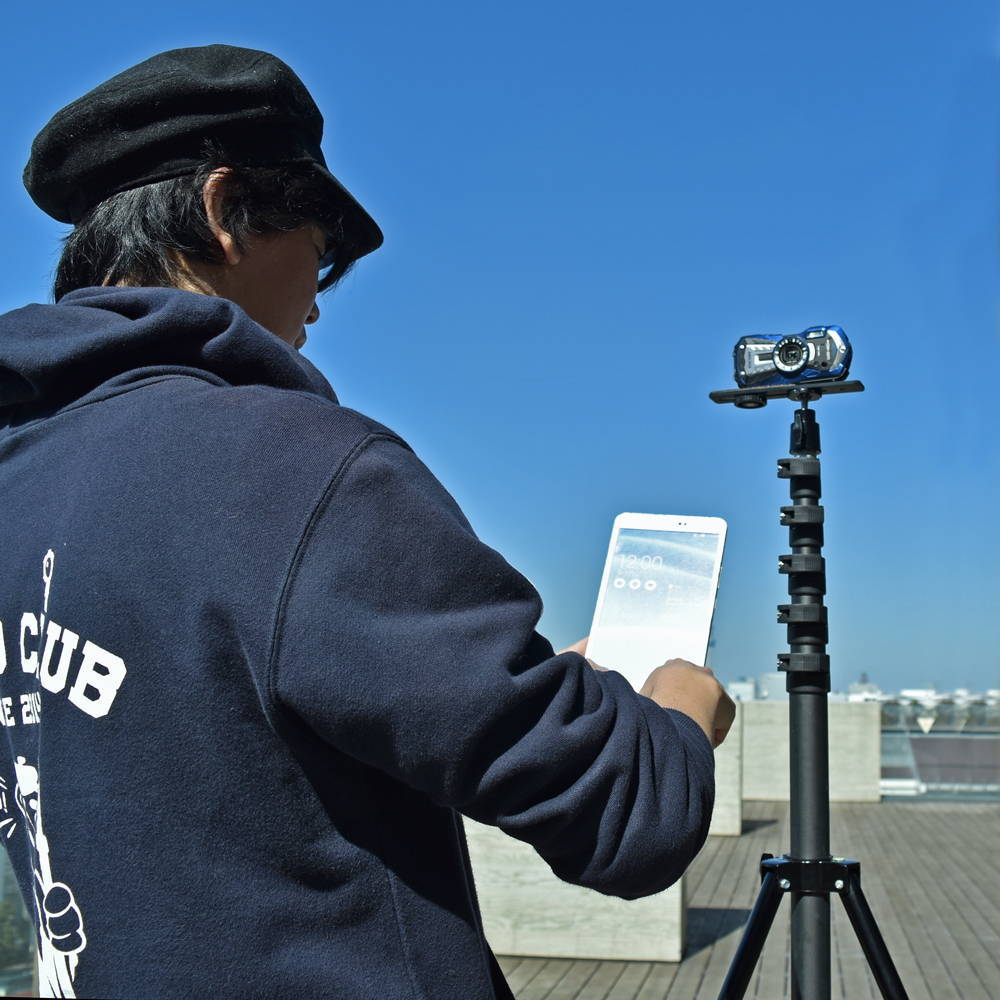 Your camera and smartphone are directly connected.
No extra internet connection is necessary.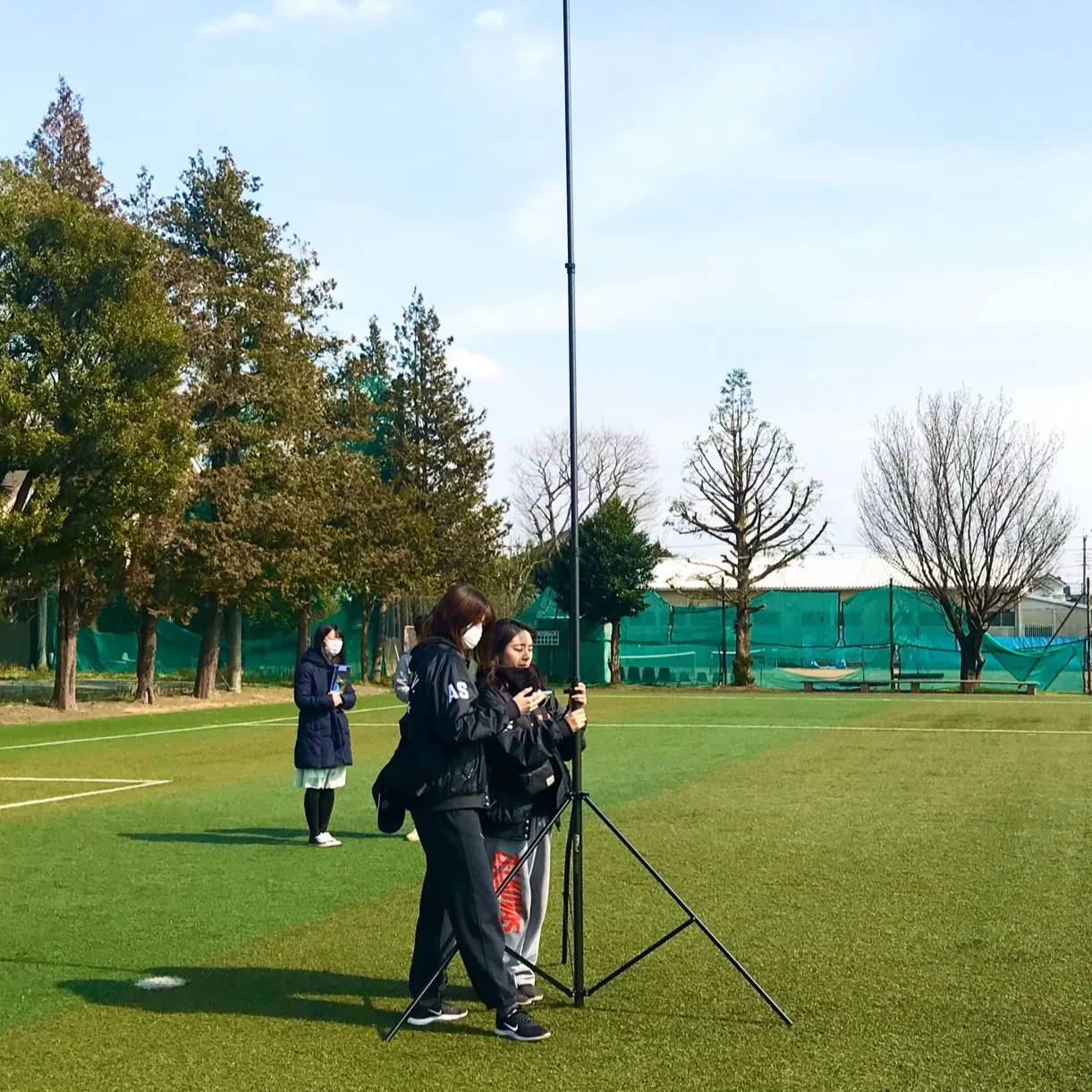 Extend Bi Rod to the appropriate length.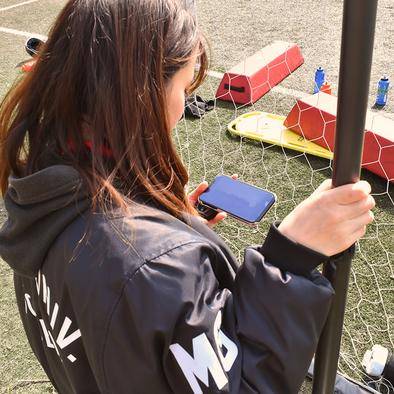 Check the live image view on smartphone or tablet. 
Scenes from Bi Rod shooting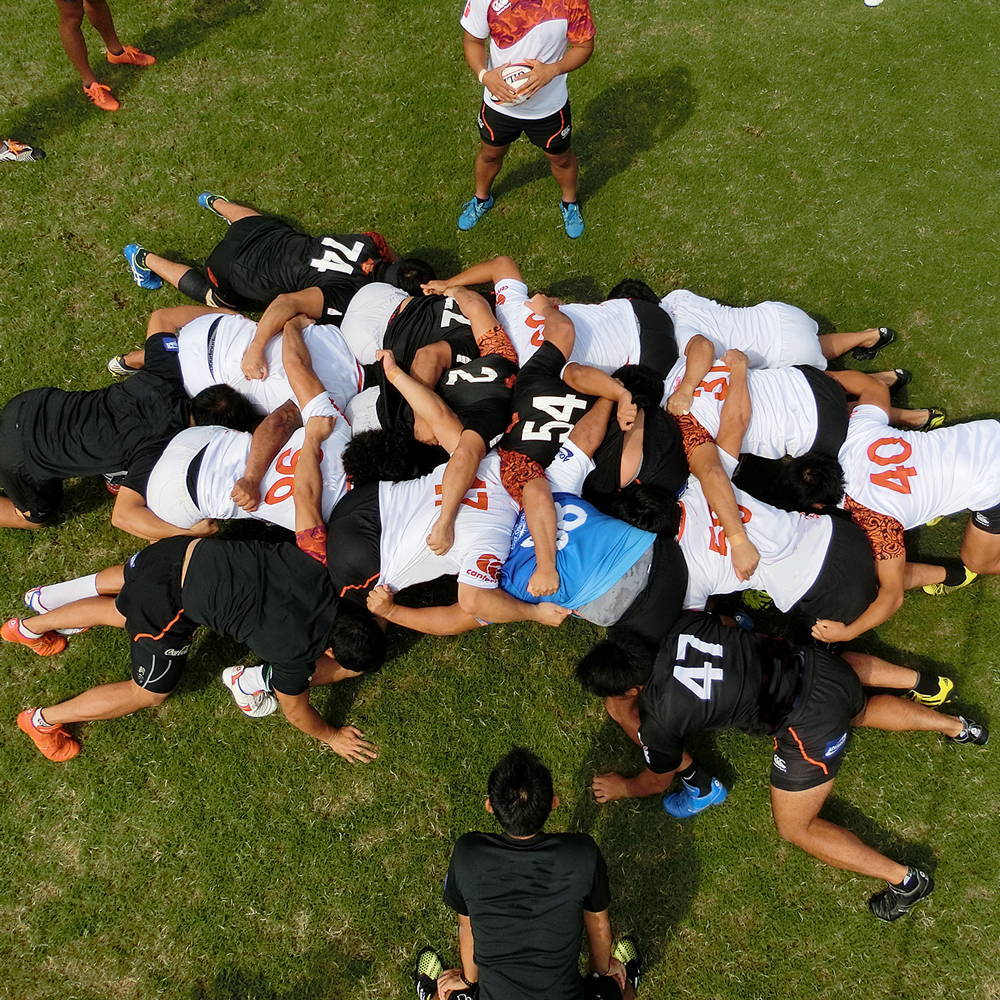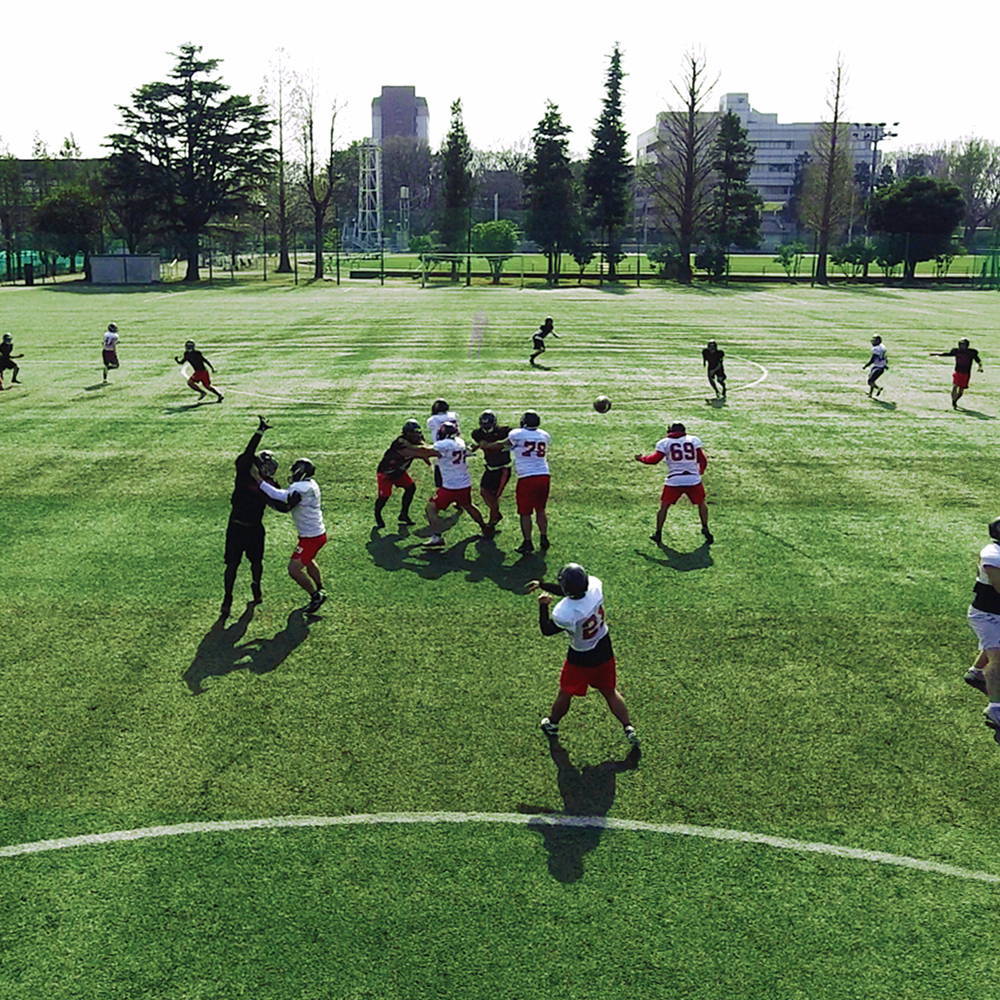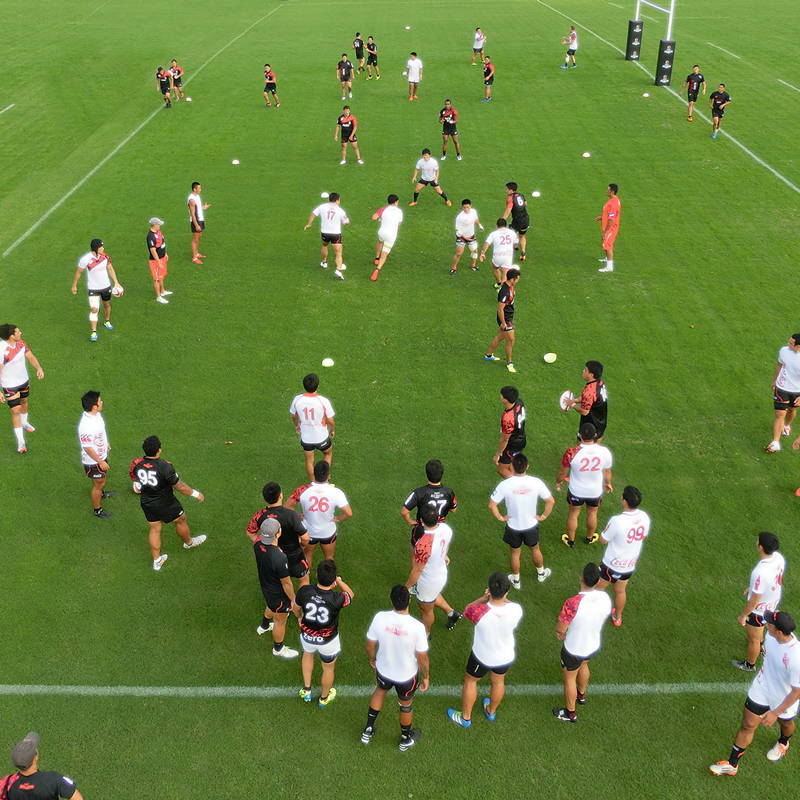 ---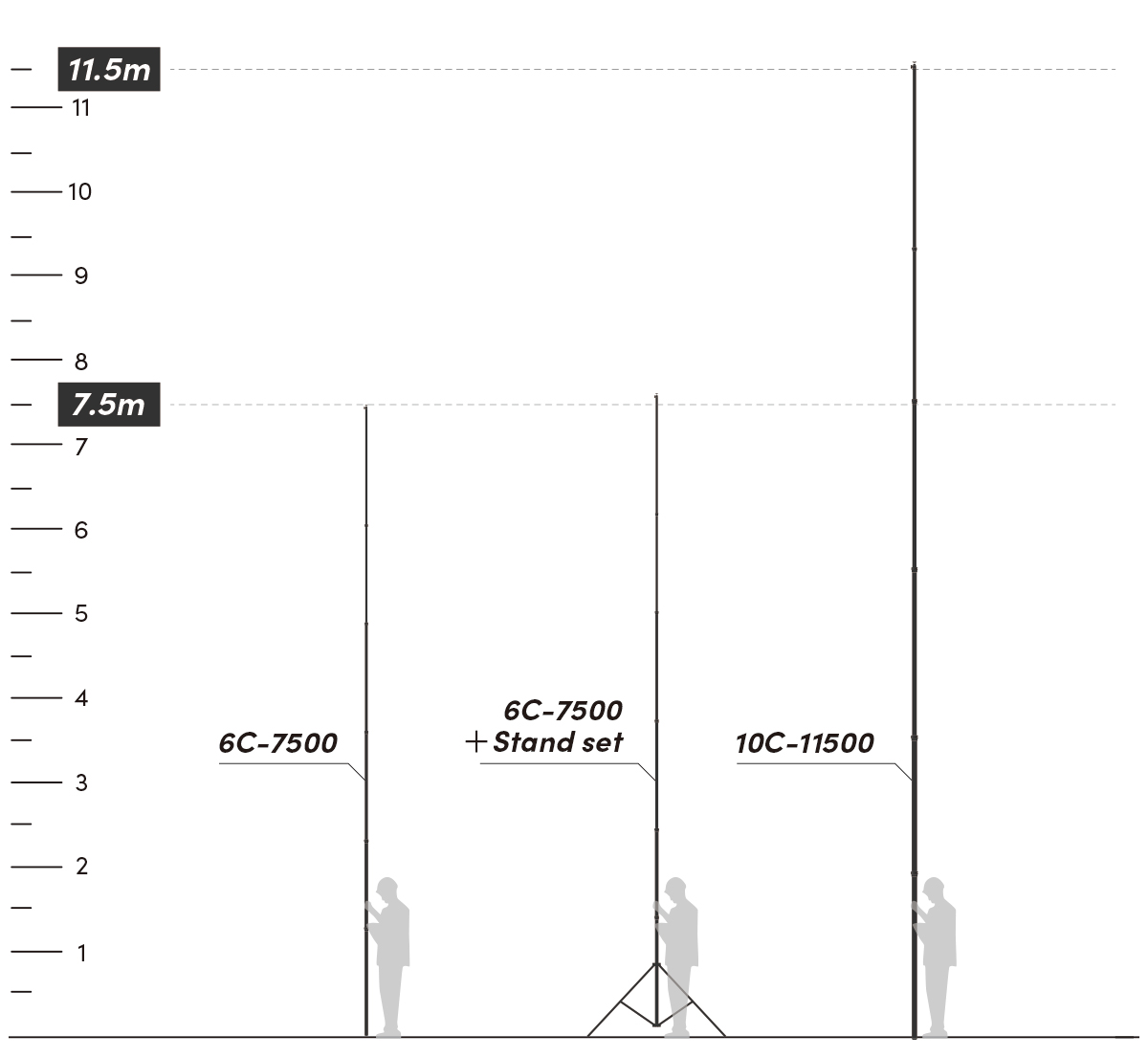 What sizes are available?  
What is the maximum camera weight?  
For safety purpose, we recommend as below:
Bi Rod 11.5m type - Less than 300g
Bi Rod 7.5m type - Less than 1.5kg if the below conditions are met.
  (1) The top part of the Bi ROd (the first segment) must not be extended.
  (2) Bi Rod has to be fixed on a tripod and set vertical to the ground.  


   (3) You can use the telescopic tripod but you cannot use it on a fairly steep ground to avoid its falling.
  (4) The camera you mount on the Bi Rod must have an even center of balance. It should not have an extremely unbalanced center of gravity.  
  (5) You have to avoid using Bi Rod under strong wind and severe weather.  
  (6) Avoid using Bi Rod near the electric wire and cable. Even if you are about 2 meters (=6ft) away from the high-voltage power line, you may be exposed to an electric shock.  
What are your recommended cameras?
For high-place inspection purpose, we recommend standard compact digital cameras with Wi-Fi remote controllable function.  
How much is the delivery charge?