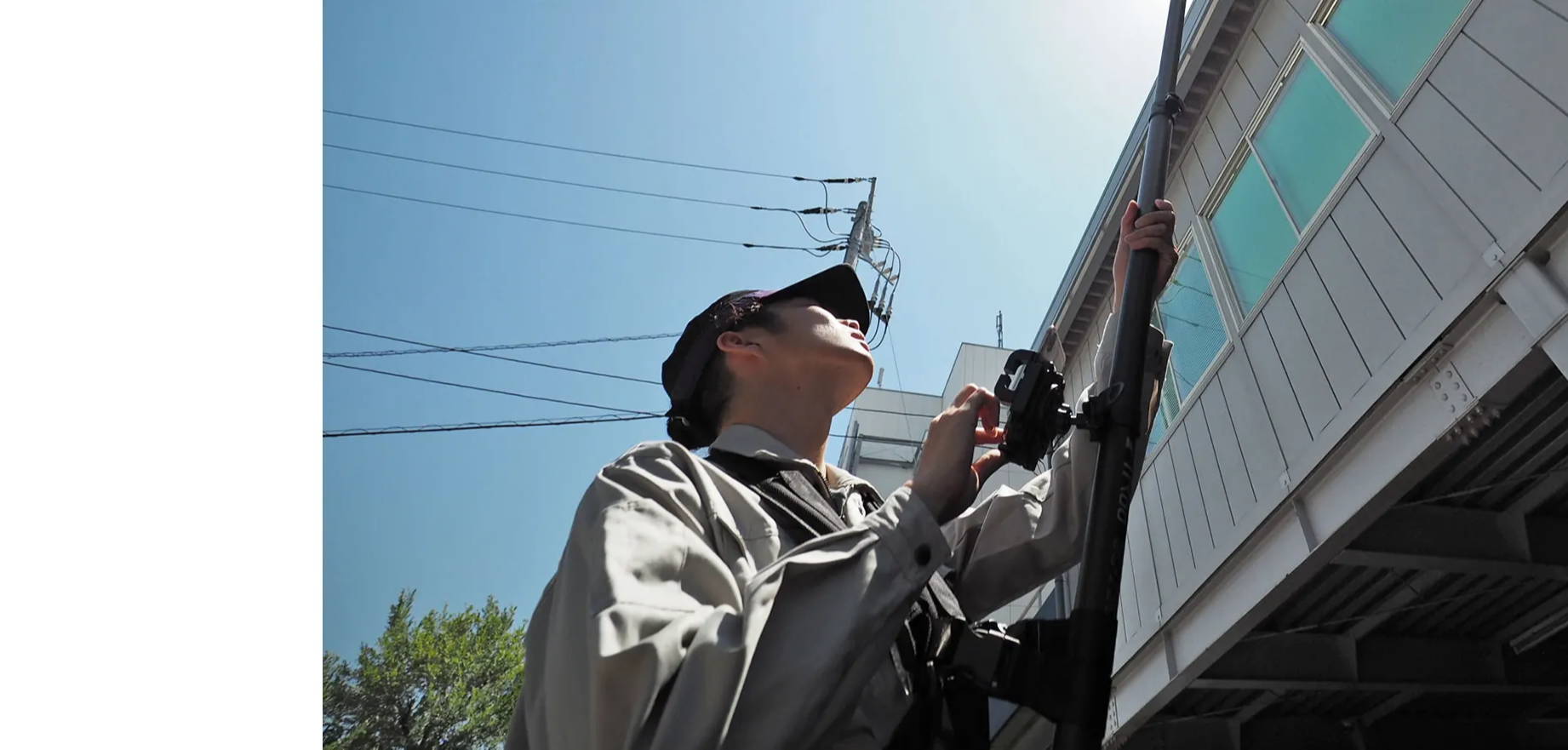 Proven solution for "safe, fast and cost-effective" aerial asset inspection from the ground

Accident risk arising from the visual check from the high place and investment cost for installation of equipment can be reduced if the inspection is carried out from the ground.  
Our Bi Rod enables you safe, fast and cost-effective aerial inspection up to the height of 11.5m (equivalent to a three-story building).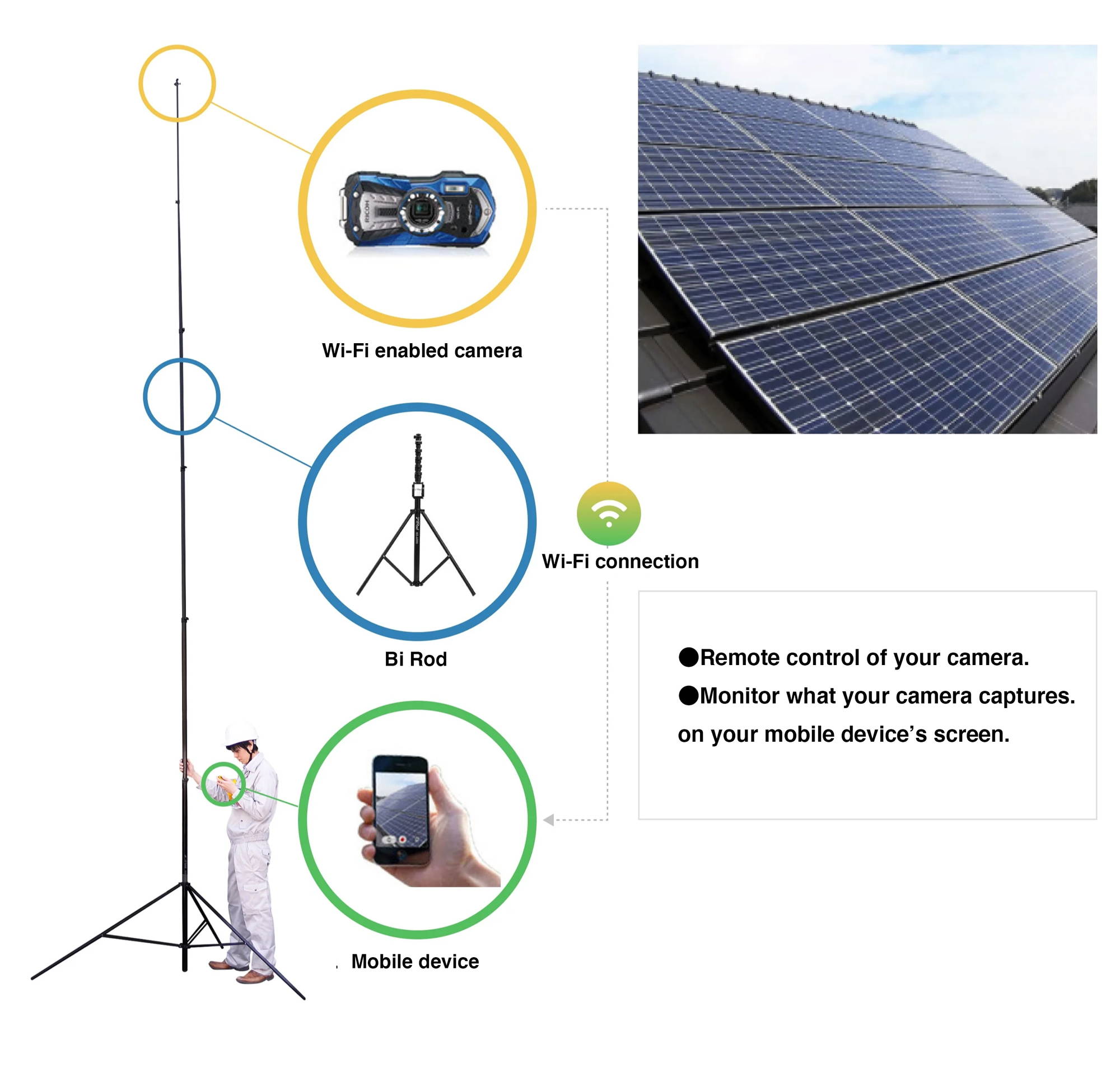 Safe aerial inspection with Bi Rod
You can inspect up to the maximum of 11.5m height without a ladder
・No stepladder nor scaffolding required.
・No worry of damaging roof. 
・Can avoid slipping on steep slopes or
    moss on the roof.
・Light-weight but heavy-duty material
    promises sufficient strength. 
Bi Rod makes high place inspection
easy and convenient
Just connect the camera with your smartphone using the Wi-Fi. It's easy! 
・Monitor what your camera captures on
    your smartphone or tablet.
・Single operation is feasible.
・Captures high resolution images and
    video.
・Bi Rod can be used where drone
    operation is prohibited or restricted.
    No advance registration is necessary.  

Bi Rod is used in many occasions
Inspection of electric wires
Roof inspection and roof/wall painting
Any questions? Please feel free to reach out to us!
Only smartphone, camera equipment and Bi Rod are necessary.  
Smartphone or tablet which has Wi-Fi connection to your camera.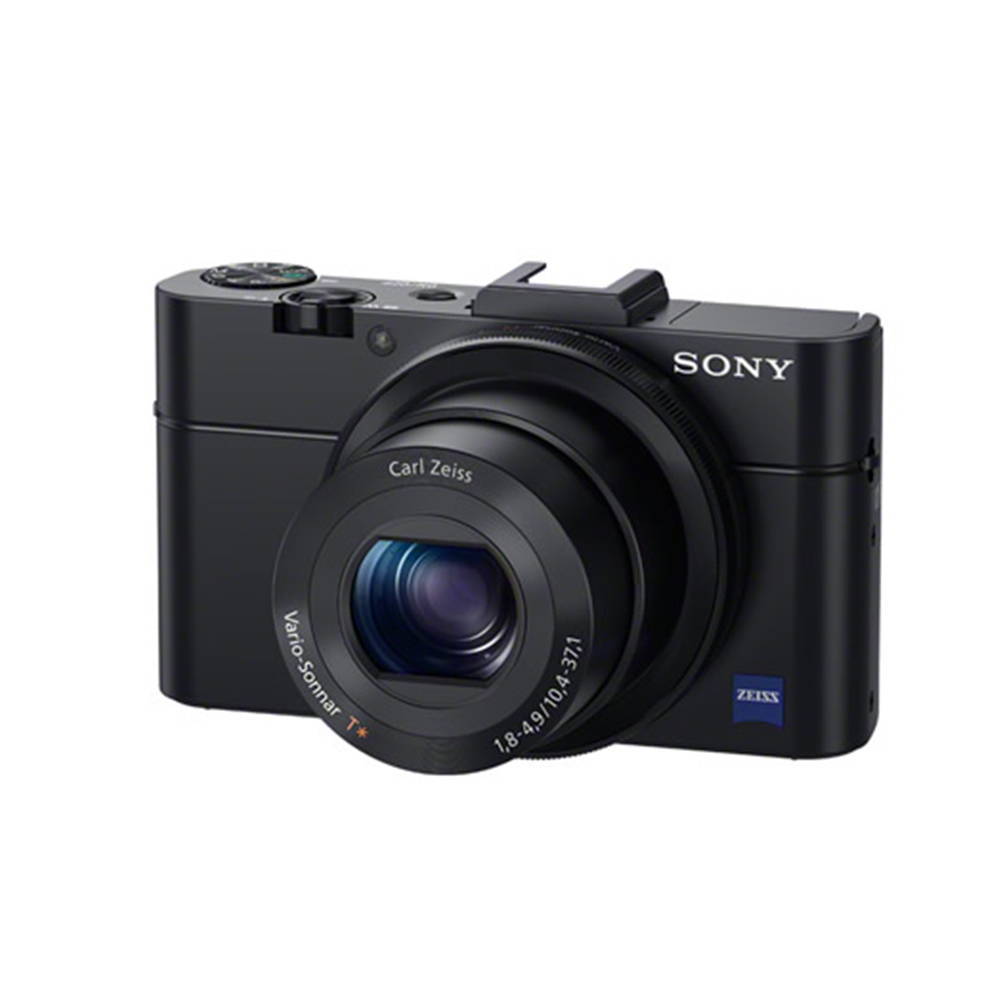 Camera with Wi-Fi function.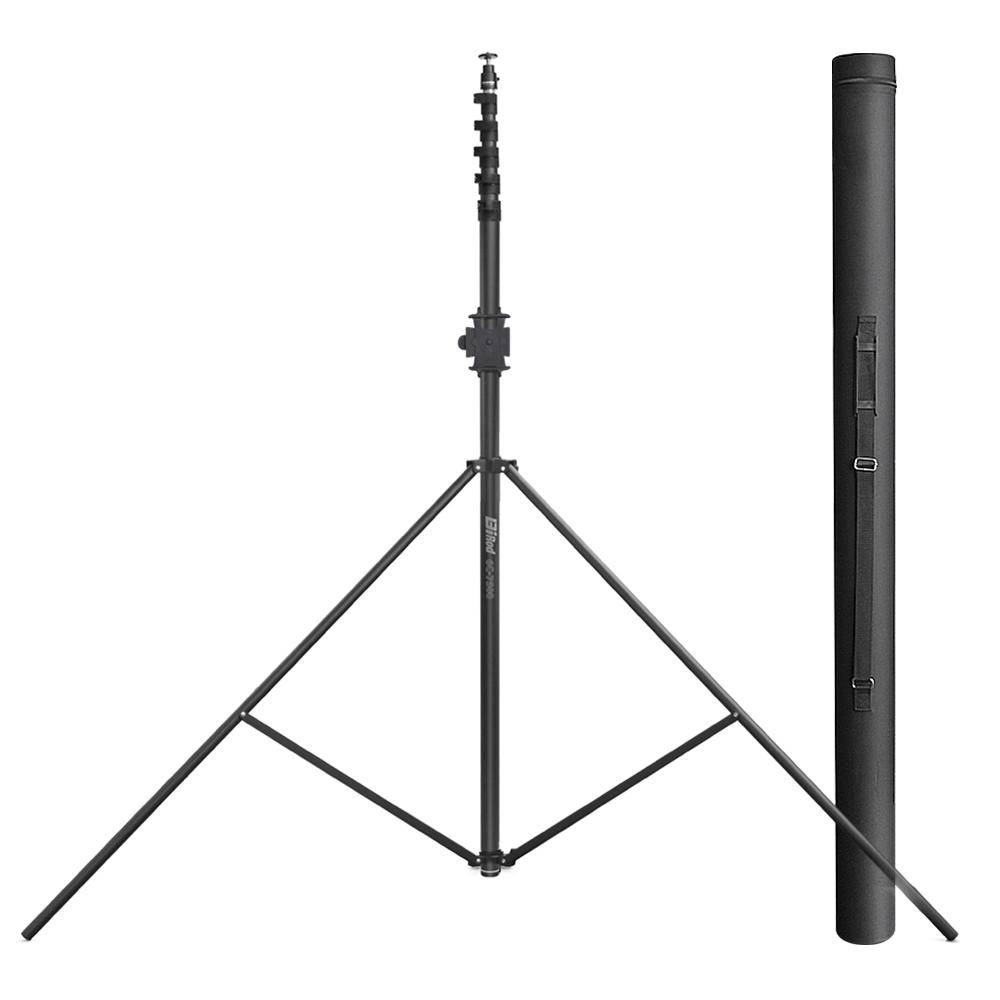 Bi Rod with suitable length for your purpose. Tripod makes your shooting easier.
Set your camera on Bi Rod and connect your smartphone and camera with the Wi-Fi function.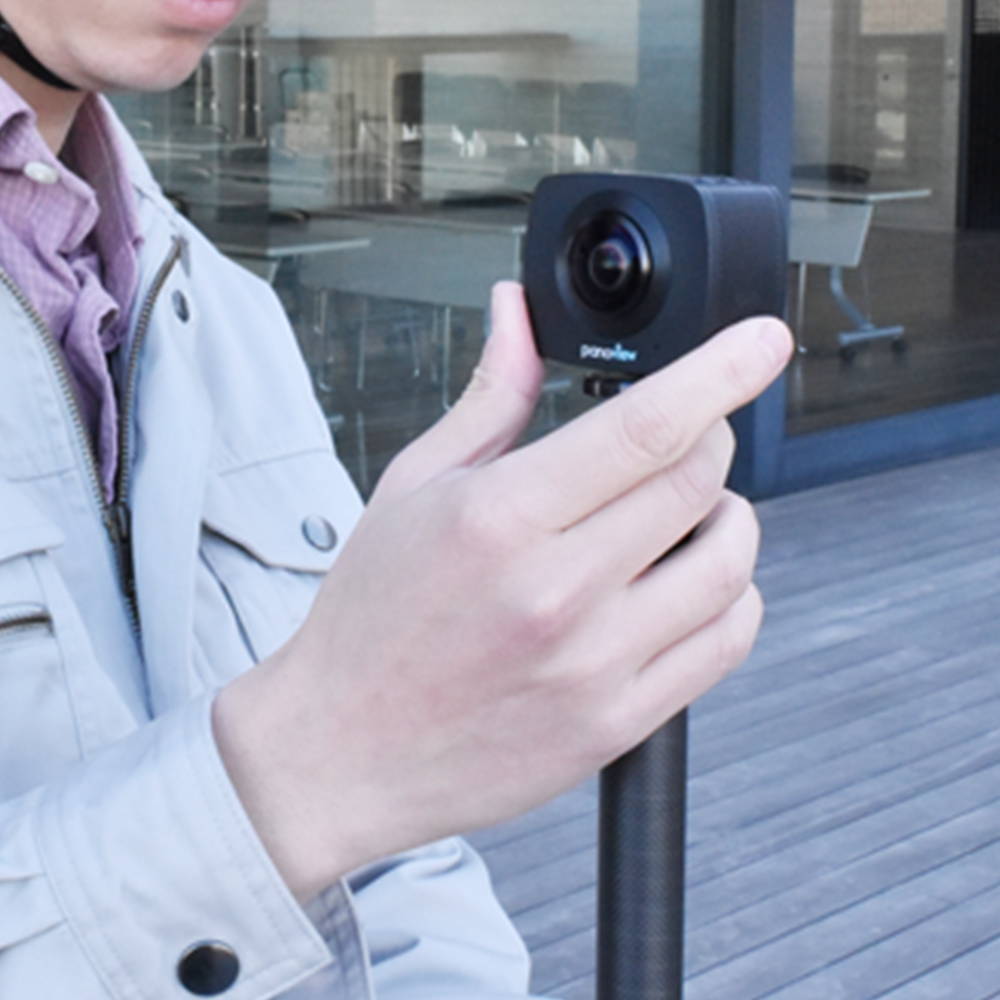 Installation of your camera:
If your camera has a tripod mount hole, use that hole for Bi Rod installation.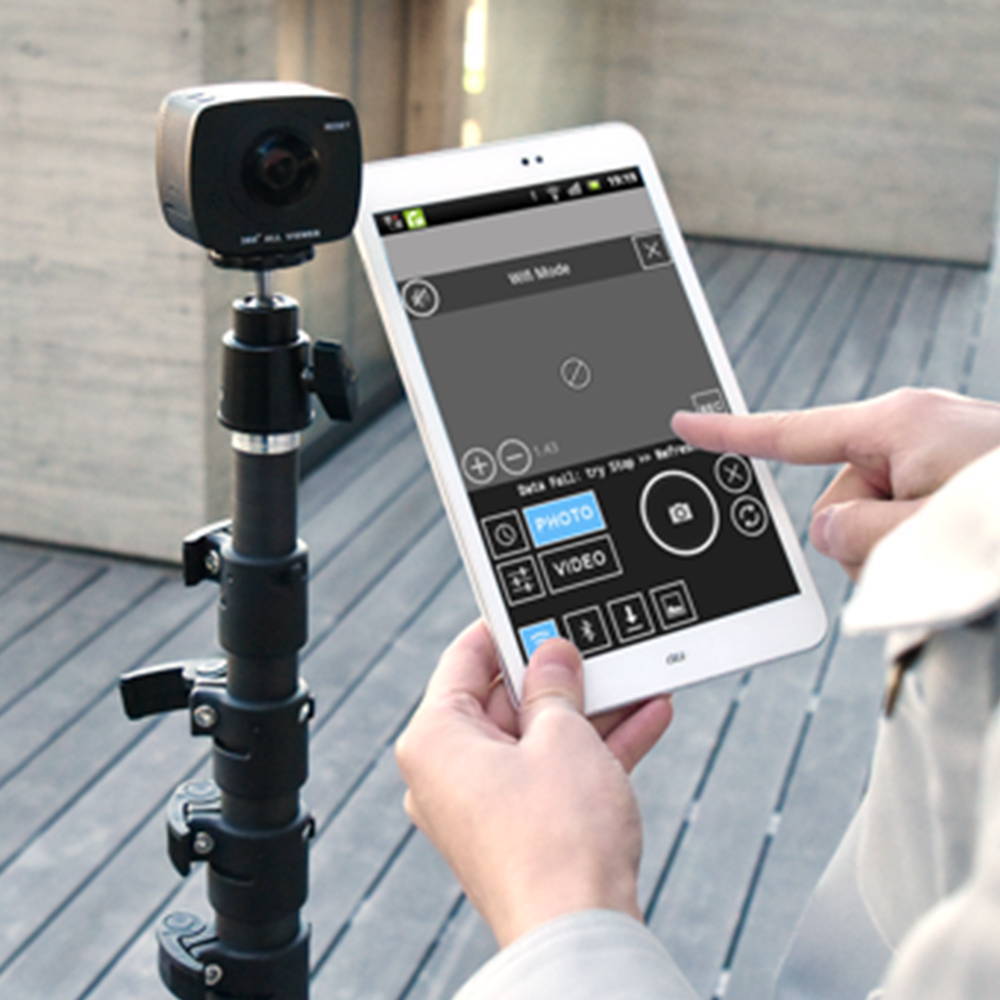 Your camera and smartphone are directly connected.
No extra internet connection is necessary.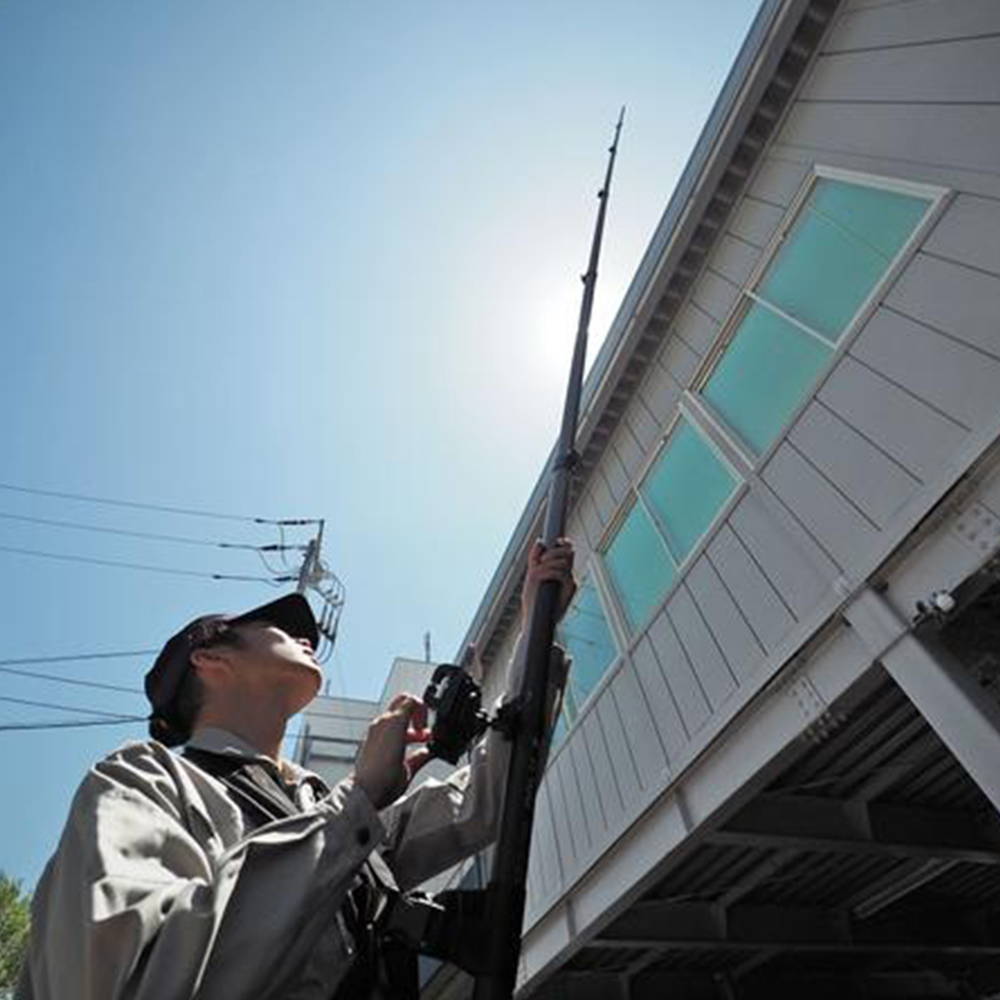 Extend Bi Rod to the appropriate length.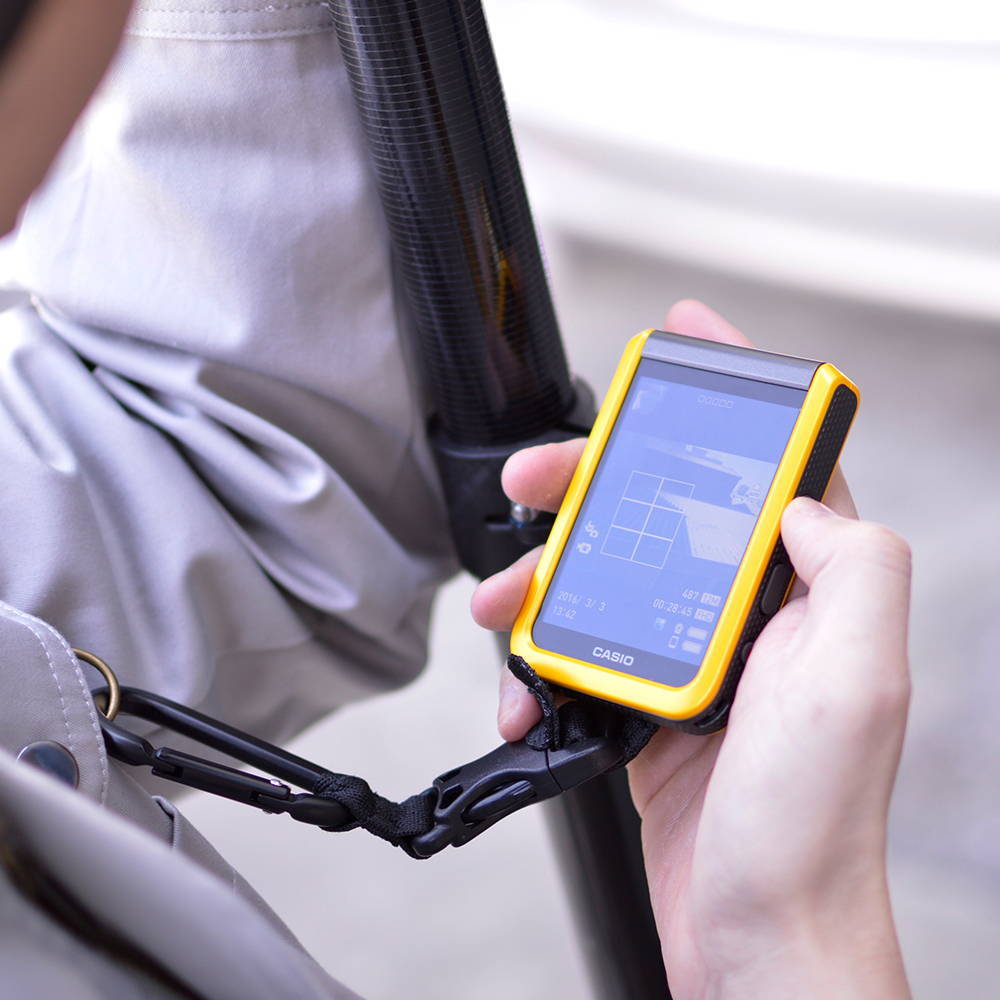 Check the live image view via smartphone or tablet. 
---
Bi Rod 10C-11500+Foot pedal Set
$00000
The longest in the series! The 11.5m telescopic camera pole made of carbon fiber is now available!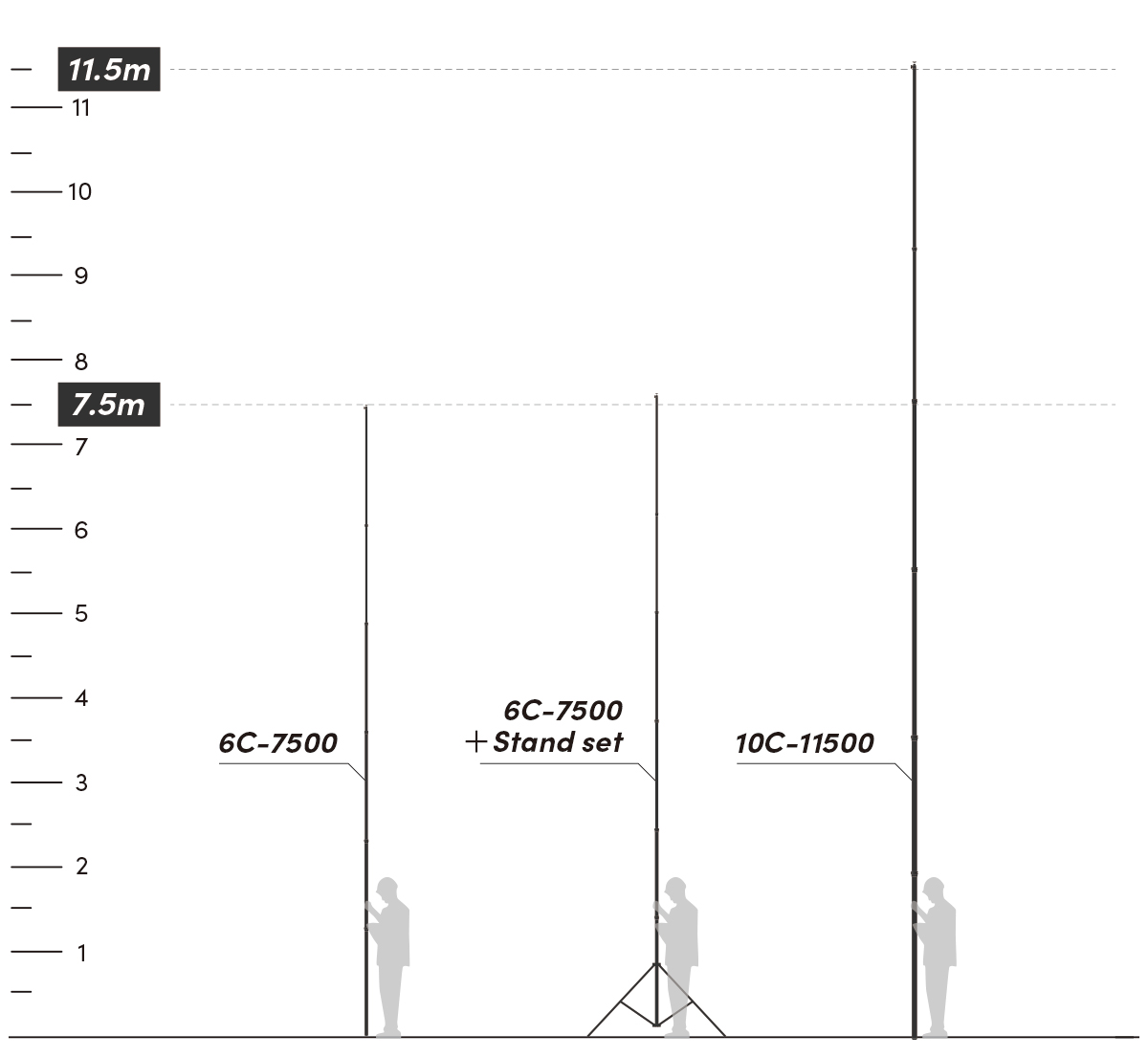 What length do you have in your line?  
What is the maximum weight of the camera?  
For safety purpose, we recommend cameras less than 300g weight.  
What are your recommended cameras?
For high-place inspection purpose, we recommend standard compact digital cameras with Wi-Fi remote controllable function.  
How much is the delivery charge?